OUR Affiliated VENDORS
New to the Valley or looking for a company that can provide you with excellent service?
Look no further! Check out the businesses below:
Electrician - WolfPack Power Electric

Damon Biddix of WolfPack Power Electric is a reliable, consummate professional. This company focuses on doing the job right and caring for the customer from start to finish of a project.
Whether you are looking to bring your home up to code, upgrade to "smart home" automation, or simply install a new outlet – WolfPack Power Electric is the way to go. With experienced electricians who are routinely on large-scale, commercial projects, you will be in good hands.
Give Damon a call if you need an electrician who services the entire Valley, 480-744-3225!
Financial Advisor - Essential Investing

We have known John Mersek, the owner of Essential Investing, for years. John is a true "numbers guy." He is bent on getting his clients results.
Essential Investing does not make commissions on the investments it recommends, and the company's fees are low so that your money grows faster. Unlike other financial advisors, this team is not bound to selling a specific product, which means they can truly look out for your best interest when it comes to investment performance.
If you are looking for ways to make your hard earned money – or recently cashed-out equity – work for you, consider Essential Investing. Your future, wealthier self will thank you for it!
Click here to learn more about how Essential Investing's model works wonders for the growth of your assets. 
Home Warranty - Old Republic Home Protection
We have purchased Old Republic Home Protection home warranty policies for years. If you are a new home buyer – and you would like to make sure that home stays feeling "new" – this is a great company to consider. Their plans covering important things like your dishwasher, refrigerator, dryer, hot water heater – and even your electrical box – can give you peace of mind as you enter into a new home.
In 2020, a new home purchased by our broker, Carson Eilers, had an electrical problem within the first year of purchase. The electrical panel went bad, with no warning. The multiple-thousand dollar repair was covered by Old Republic – no hassle! Experiences like this have led to Old Republic becoming our affiliated vendor for Home Warranties. Click here to learn more and purchase a policy – or, talk to your Original Realty Co agent, and we'll help you navigate the purchase.
Important Tip: All home warranties have exclusions – with issues that are not covered – be sure to read your policy carefully so you know what is and is not covered in your home warranty.
Inspections - Advantage Inspection Service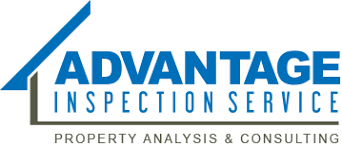 When it's time to perform inspections on your home, so you can decide if any repairs are needed or if it is truly the right home for you, Advantage Inspection Service is ready to help!
This team has a tremendous amount of experience and communicates issues clearly so you can have peace of mind through the whole process.
Insurance - Bill Quigley with State Farm
Bill Quigley's State Farm Insurance office is nothing short of excellent. His entire staff is customer-minded, so any issues are dealt with promptly and with YOU in mind. The company shares our values of excellence, ownership, and teamwork – and their expertise is unmatched.
Plus, the coverage and service with claims is fantastic. Not all insurance is created equal, and this team shows it.
Moving and Storage - Just-In Time Moving & Storage

You would be hard-pressed to find a more reputable moving company in Arizona. Just-In Time Moving & Storage has a reputation that is unheard of in this industry. When your valuables are on the line, this company has proven over and over again that you can count on them. Hundreds of five star reviews and great longevity with the staff. 
Whether you are looking to move in town or across the country, call on Just-In Time Moving & Storage!
Mortgage Lender - Myron Chamberlain at Prime Lending

Over the years, things have been choppy with some lenders. As a brokerage, we have learned the hard way that not all lenders are alike. Some will overpromise and underdeliver.
That is why we have shared many happy clients with Myron, who has done an incredible job taking care of their lending needs. Our designated broker, Carson Eilers, personally uses him for investment deals. He has won the business of our broker and agents many times over because he is honest and reliable. And importantly, he makes sure deals are closed on time. Contact Myron via any of the means below:
Myron Chamberlain, Loan Originator, NMLS #224910
Roofer - German Roofing

German Roofing has replaced roofs on numerous properties we have owned over the years. Manuel Garcia's team does quality work. His crews are fast, keeping your home from looking like a construction site for weeks on end!
Instead of considering a fly-by-night roofer, give
German Roofing
a call – they have been doing solid business in the Valley since 2001! Their pricing is competitive, and most importantly, you can count on them to make your roof right.
Title - Landmark Title Assurance Company/Valleywide Title
Landmark Title Assurance Agency/Valleywide Title has an excellent reputation working to ensure a smooth and safe closing. Title insurance protects against possible issues or defects on the title of a home (sometimes called "cloud of title"). Landmark Title Assurance Agency also assists with escrow, holding funds and acting as a third party to ensure buyers and sellers abide by the contract. 
Connect with Liza Vasquez and the team at Landmark Title Assurance Agency: 602-775-5990.